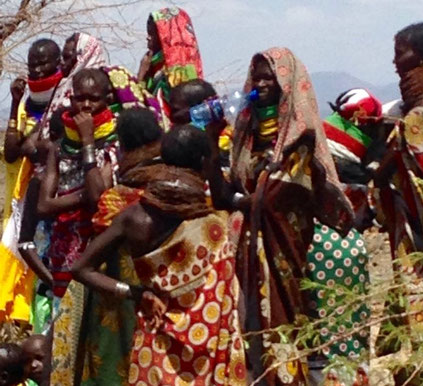 26th February was indeed an inspiring day: being present at ground-breaking ceremony for launch of 'Education Hub' in Kakuma!
This 'Education Hub' (jointly launched by UNHCR and Government of Turkana County – Kenya) brings together leading education institutions involved in delivering education in emergencies within Turkana region.
ICEFIL/HU are honored to be part of this Steering Committee for the 'Education Hub' as we believe…
'inspirational education' can only be realized for all when leading Institutions come together to co-create and collaborate rather than compete.
The purpose of this 'Education Hub' is to significantly enlarge education benefits to both the refugee population as well as local host communities…and critical to success of Kalobeyei pilot program where for the first time, refugees are integrated within the local host community.
Our 'Pathway to Education and Future Employability' education program in Kakuma is a vivid testimony of this common dedication and commitment among consortium members…and a reflection of how we progressed education priorities by establishing a direct link between our pathway to education and future employability.
We think this a continuation of our initial co-creation initiative launched to address inherent challenges we each faced from lack of 'high-speed' internet connection i.e.  this 'Education Hub' will require similar co-creation and collaboration between respective Steering Committee members i.e. I see it almost similar to each education Institution representing different faculties operating within the same University system.
More on progress of this education hub in subsequent updates or you can follow our day to day progress of our program on Twitter @ICEFIL_Network.
Sincerely,
Bijay
ICEFIL Vice-President